New Trenton Marina
by Craig
(Toronto, ON Canada)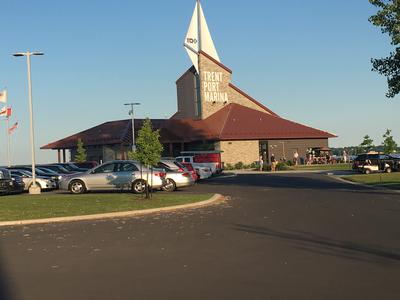 Picture of Trent Port Marina
Hello,

I visited Trenton for the first time last weekend with some friends. We sailed from Toronto via Cobourg, and I wanted to let you know that the marina in Trenton is brand new. It is a beautiful facility. The showers feel like you are in a nice hotel, the workers are friendly and helpful, and there are plenty of available docks. Check out their site: http://www.quintewest.ca/en/marina/Trent-Port-Marina.asp

I will include a picture.

I do not yet own a boat but I am hooked, and I love the Great Lakes. Thanks for putting together a great site.