Rhumb Line
a course that keeps a constant bearing

---

The Rhumb Line for Great Lakes Sailing is clear: to provide a comprehensive listing of ports around the Great Lakes basin and articles that cover a broad range of topics of interest to sailors.

The purpose of Rhumb Line is to keep you up-to-date with new additions to Great Lakes Sailing in a brief, easy-to-scan and concise manner. I value not only your interest but also your time.


---
January 2015    New at Great Lakes Sailing

1. Happy New Year

2. Toronto Boat Show

3. Beaufort Scale

4. Le Griffon Found?

5. A Great Weather Site

6. An Update on Great Lakes Water Levels
---

1. I want to wish each of you a very happy and prosperous new year. And, a GREAT sailing season as well.


2. Toronto Boat Show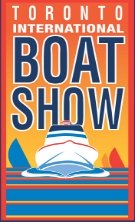 The Toronto Boat Show is the largest indoor boat show in North America. This year, it runs from Sat, Jan 10 to Sun Jan 18. If you love kit, this is definitely the place to be.

One feature of the show is a seminar program that covers a wide range of subjects of interest to sailors. (Another is the largest indoor lake in the world, filled with 1 million gallons of water from the real lake just outside). I have been invited back to deliver four seminars focused on sailing the Great Lakes. My speaking schedule is as follows:

Sat Jan 10th @ 12:30pm (Salon 107)
Mon Jan 12th @ 3:30pm (Salon 107)
Thurs Jan 15th @ 6:00pm (Presentation Theatre)
Sun Jan 18th @ 10:30am (Salon 107)

If you are at the show, stop by and say 'hello' I'd love to see you.


3. Beaufort Scale


The Beaufort Scale is named after Rear Admiral Sir Francis Beaufort, an officer in the Royal Navy. He developed it in 1805 to standardize the way that the effect of wind on sails was described and reported. Originally, it had nothing to do with wind speed. It was ordered into general use across the Royal Navy in the 1830's and in the merchant fleet by the 1850's. There have been various 'levels' of Force but the scale today ranges from Force 1 to Force 12. A copy of the Beaufort Scale can be found in the reference section here.




4. Le Griffon Found?

In 1679, Rene-Robert Cavelier, the Sieur de la Salle, built a wooden sailing ship near the mouth of Cayuga Creek, just south of present-day Buffalo NY. Named Le Griffon, she was the first decked, European-style sailing ship on the Great Lakes upriver of Niagara Falls. She was a barque, weighing in at 45 tons and mounting 7 cannon.

Sailing with de la Salle was Louis Hennepin, a priest with the Recollect branch of the Franciscan Order and a crew of about 3 dozen sailors. Hennepin was to become one of the great explorers of the Great Lakes basin.

In 1679 Le Griffon sailed the length of Lake Erie, up Lake Huron and on into Lake Michigan. She dropped anchor near Washington Island at the entrance of Green Bay in September 1679. She took on some 12,000 lbs/5,500 kgs of furs, destined for Quebec City, departed in the later part of September ..... and was never seen again.

The wreck of Le Griffon has been described by some as the "holy grail" of Great Lakes shipwrecks. Divers have searched extensively for her and over the years there have been many claims of finding her. However, despite searches and years of legal wrangling between authorities in the United States, France and salvage divers, nothing conclusive has been found. Until now. Maybe.

On December 27, 2014 two divers announced the discovery of a wreck in Lake Michigan that they believe is the Le Griffon, based on some specific design features discovered in an undisclosed debris field. They claim to be 99.9% certain it is Le Griffon. If true, this will be one of the most important shipwrecks ever found on the Great Lakes. But, as we well know, these mighty lakes give up their secrets most reluctantly.


5. A Terrific Weather Site

There is a Norwegian proverb that says - "There is no such thing as bad weather, only bad clothes"! Sterling Hayden, the actor and sailor once said "Wind is to us what money is to life on shore."

Weather determines where we sail to, when we sail there and even if we can sail at all. With that in mind, there is another excellent weather site called LakeErieWX (But don't be fooled by the name - it covers the entire Great Lakes basin.)

This is an outstanding weather site devoted to weather. It is thorough, extensive and very understandable, with up-to-date maps and charts from NOAA. It has a fine 'dashboard' that can give you all the weather information you want at a glance. I would heartily recommend it to you. You can find it here.


6. An Update on Great Lakes Water Levels

A reader brought this information to my attention. This information and excerpts are from an article that appeared in the online magazine www.cottagelife.com. It was written by Samantha Edwards and appears in their current blog.

Sailors on the Great Lakes who have been concerned about shrinking lakes are in for the highest water levels in 15-years, thanks to two unusually wet years - both in rainfall and in snow cover.

Lakes Superior, Huron, Michigan, and Erie are now above their average monthly levels for the first time since the late 1990s.

"On Superior, Michigan, and Huron, we haven't seen two-year water level increases of this magnitude" in recorded history, said Keith Kompoltowicz, a hydrologist with the U.S. Army Corps of Engineers district office in Detroit, in an interview with the CBC.

Kompoltowicz says the high water levels are partly due to heavy rain and the abundance of snow that accumulated over the lake and their watersheds. Last winter's ice coverage, which covered over 90 percent of the lakes total surface area, could have also slowed down winter evaporation.

This six-month forecast is a sharp contrast to just two years ago, when Lakes Michigan and Huron levels were the lowest since the government first began keeping records in 1818. Lake Ontario was the only Great Lake that maintained average water levels because of hydropower dams that control the flow.

So, there may be some comfort for those with deep keels but the future remains unpredictable.


---

Thanks for reading Rhumb Line. Your opinions, thoughts and comments do matter. If you have any comments or questions, please feel free to contact me here at Rhumb Line or at Great Lakes Sailing.

If you like this newsletter, please do a friend and me a big favour and "pay it forward."

If a friend DID forward this to you and if you like what you read, please subscribe. You will find a subscribe button on most pages of the site.


Fair winds and following seas.

Michael Leahy, Publisher
---